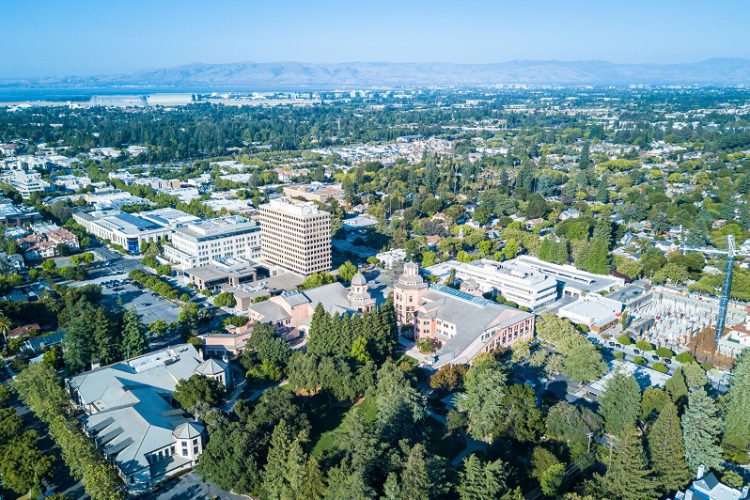 The Mercury News recently shared an article discussing the new Ameswell complex in Mountain View, a $250 million project that consists of new office space and lodging.  According to the article, developers Broadreach Capital Partners and Rockwood Capital are currently constructing a 220,000 square foot office building as well as a 244-room luxury hotel, each of which will be designed to benefit the other.
Broadreach managing director Philip "Flip" Maritz was quoted in the article, saying, "The hotel is designed to be an amenity for the office building… It's meant to be a great after-work place with a big bar and restaurant, meeting spaces, a swimming pool, fitness center, beer garden, bocce volleyball courts."  In addition, the site will also include a forested area as well as a central lawn.
Realty brokerage Newman Knight Frank is already seeking office tenants for the space, and some tech companies have begun to express interest.
John Foster, a managing partner with Broadreach, was also quoted in the article, saying, "The prospective tenants we have spoken to are very interested in using the meeting spaces at the hotel," which is currently slated to open in 2020.
Developers believe that the hotel's proximity to Silicon Valley businesses will provide a convenient place for workers to hold meetings and luncheons, while sparing them the unpleasantness of commuting in heavy weekday traffic.  As for weekends, the plan is for the hotel to gain business from weddings, receptions, and other parties.
Broadreach intends for the future hotel, which will be independently owned, to provide a similar experience to that of Menlo Park's Rosewood Sand Hill.  Interestingly, that hotel was developed and operated by Maritz when he was chairman of Rosewood Hotels.
As far as finding a tenant for the office building, it seems Newman Knight Frank won't have a problem.  The article contains a separate quote from Foster on the subject, in which he says, "The preliminary interest has been very good… we think that when we erect the steel, the  interest will get more serious."
(Read the full article on The Mercury News.)
Have You Invested in Mountain View Property?
Get help maintaining your rental property.  We offer a full range of property management services for investors Mountain View!  From screening tenants to performing routine maintenance tasks, we cover it all.  Please contact us today for more information about how we can serve you!