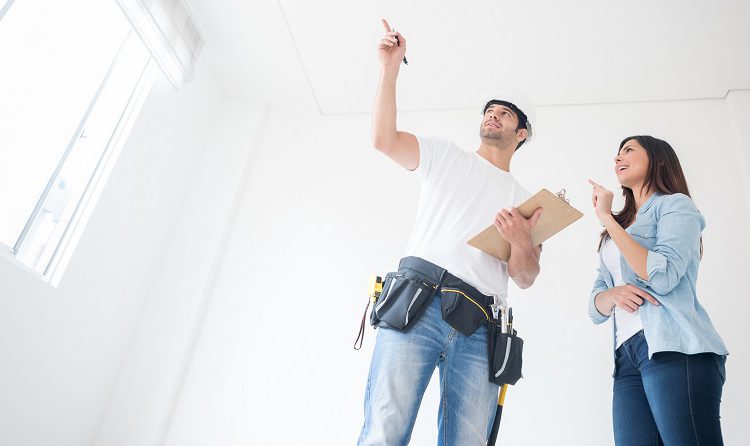 So, you're considering adding an extension or addition to your home. Great news! It's an exciting and major property value-add when done properly. However, you need to know your extension dos and don'ts, as when done poorly, it can be a costly project that can potentially end up damaging your home and its value. Don't make a mistake, follow our guide to make sure that you're making smart choices when doing your big addition.
For those of you who rent your home, and are considering providing an addition for your tenants and upping the value of your home, make sure to give our guide to dealing with property maintenance a look for more tips and tricks.
DO: Decide what you want
Nothing sends a new home extension project spiraling out of control like mismanaged expectations. Decide what it is you want your extension to accomplish, and make sure that you've carefully thought it out because budgets can spiral out of control when there's a disconnect between reality and imagination.
DON'T: Go for the lowest bid
This is a project that means a lot to you, and going bargain basement isn't going to work out well for anyone. You want an extension that fits seamlessly into your existing property, not something garish and poorly made. That's why working with a great planner (like Intempus) is essential. We can give you the right advice and help you make your extension dreams a reality.
DO: Make a contingency fund
Even the best of intentions and planning can go wrong sometimes. Making sure to have a contingency fund at the ready ensures that you won't be caught off guard in case something bad happens, or the work goes over budget. Which leads into the next don't…
DON'T: Neglect insurance and contracts
Making sure that your homeowner's insurance isn't in need of an upgrade post (or pre) extension is a really good idea. It's likely that your insurance will change, so make sure you know how before you pull the trigger.
When it comes to hiring someone to do the work on your home, don't take shortcuts. Make sure you've made a contract that explicitly states what you will and won't pay for. Doing your diligence up front will save you headaches down the road.
DO: Schedule, schedule, schedule
One of the biggest setbacks when building a new extension on a home can be inclement weather. Making sure to schedule construction to begin during a favorable season so you're not trapped with delays (which cost money and time), can be invaluable in making your project a success.
DON'T: Pay for work in advance
While paying for design work and other planning stages in advance is fine, don't pay for a project until an agreed-upon date. That protects you from potential scamming and shoddy workmanship. And, while you're at it, make sure to ask for references from your potential builders.
DO: Get in touch with Intempus
We're the best in the business when it comes to helping you add-on to your home, or build something entirely new from scratch. Get in touch with us to discover some of the services that we can offer you. And, don't forget to shoot any questions at us on Twitter or Facebook. Happy extension building!