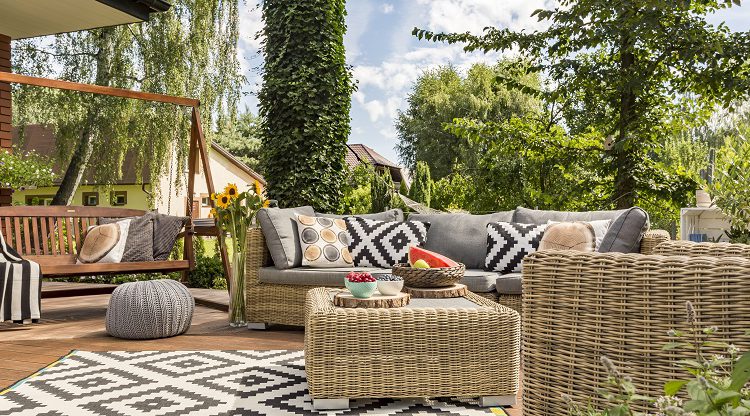 Whether you've just moved into a home or you're in the process of building, there are features that you can add to increase your comfort and enjoyment of your home- not to mention the potential resale value.
For bay area new construction, the most opportunity for home upgrades (and the time when it's easiest to complete them) is at the start of the process. That doesn't mean homeowners can't change their minds later and add these things, but it's more convenient and easier in the process.
Upgrades to Add During Construction and Design
First Floor Master Suite
In the past, homeowners often wanted sleeping areas set apart from other spaces in the home in a split level. Now though, it's becoming more common than have at least the master suite (and sometimes a guest room) on the first level. Regardless of the size of a master suite, there has been more demand for this organization of a home in recent years.
A Mud Room
This is a popular item to add during construction because it makes life easier after move-in. This is especially helpful if small children or dogs are part of the family. These may be connected to (or part of) a laundry room. Some even include a pet washing space.
Wiring for Surround Sound and Connectivity.
If you are building a new home and have a strong love of music and movies, having your home set up for surround sound and streaming can be a great investment. Wiring typically goes inside the walls to ensure a clean look so this is easiest done in the construction phase.
Tall Cabinets in a Kitchen
These may be easiest to tackle during the building stage, and the least disruptive. In an often-used kitchen, storage space is a must have, and is often lacking. Using the tallest cabinetry possible helps to more efficiently store all of the kitchen essentials a homeowner uses frequently.
Kitchen Counters and Backsplash
These are good to do together because the backsplash is above the countertop and may be damaged if the counters are done after the backsplash.
Upgrades to an Existing Home
Making changes to an existing home can be a little more complicated, but that depends on what they are, and if the homeowner takes on the upgrades themselves. There are upgrades that a homeowner might seek help with, and those that can be added later somewhat easily.
Introduction of Smart Technology
Wireless connectivity is a huge deal in so many people's lives, and smart tech, like a connected thermostat, or lighting that you can control via Smartphone app, makes life easier. For a homeowner who has already had the home wired for connectivity and is somewhat confident, installation of a smart thermostat is fairly simple. It can help you save money and it ensures that your home is comfortable when you arrive. You may even find that smart appliances in the kitchen help you to shop more efficiently and to waste less food.
Addition of a Deck or Patio
While this isn't something most homeowners choose to DIY, it can add value, as well as enjoyment to a home. A deck is a great place to unwind after a long day, and it can be a fantastic place to socialize.
If you're looking for help to remodel, or construction companies in the bay area to help build your new home, Get in touch with us Call us today at 408-748-7592