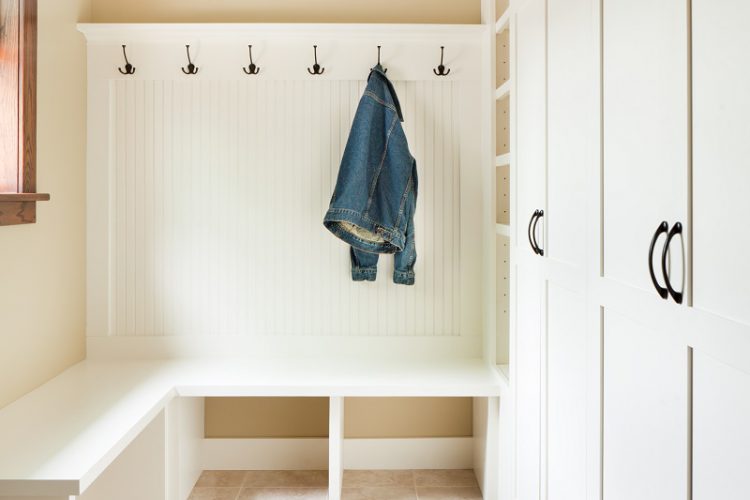 If you're the patriarch or matriarch of a family with active kids or if you have a dog that regularly enjoys the act of getting absolutely filthy, chances are, the idea of a space to deposit the muddy shoes, dirt-covered clothes and muddy animals is intriguing. At Intempus Builders, the best idea we can come up with to meet those needs is a mud room.
Whether your home is new construction in the Bay Area or you're interested in remodeling and adding on, there are several benefits to adding a mud room.
3 Reasons to Consider Adding a Mud Room to Your Home
1. A Mud Room is a way to Keep Cleaner Home.
This room has the potential to live up to its name if you have an extremely busy family or mud-loving pets. It's the perfect place to shed the dirty and wet clothes, boots and other items that drag dirt and fall/winter debris into your home. There's a reason many tout this benefit: it can mean less work to a cleaner home the more public areas of your home.
2. It's a Great Place to Store Sports and Outdoor Gear.
This, again, is about cleaner home and order. For families whose members enjoy sports, with the right designs a mudroom is a great place to store sports and outdoor gear, from football pads to hockey skates or any manner of outdoor equipment.
3. It is Ideal for a Multi-Purpose Room.
Just think about it. A mud room is the perfect place to have your washer and dryer or dog washing station. Get all the dirty stuff cleaned and stored in one spot! If you're interested in adding a space for a dedicated mud room or in renovating, it's a great idea I approach Bay Area design and construction companies about creating the most useful and efficient Mud room for your home.
Things to Keep in Mind When Creating a Mud Room
1. Location, Location, Location.
Business isn't the only area where this is something to consider. It's important to choose the right spot. This room is often toward the back of a home, and set back from public-type areas. It can be a very busy entrance to a home, but it doesn't usually connect directly to a gathering place. If you're concerned about issues like heat transference from the outdoors in (and vice versa), you'll probably want your contractor to create a transition zone. This is a space with a door from the outside, and a separate door that goes from the mud room to the rest of the home.
2. What Else Will This Room Be Used For?
Will you include a washing machine and clothes dryer? It makes a kind of sense, but this option isn't for everyone. The decision about how the room will function has a big impact on design and the work involved in creating the space.
3. Be Sure to Add in Storage.
What home can't use more storage space? This room is a great place to increase the storage capability in your home. Design the room with storage in mind. Shelves, built-in cubbies, hanging racks, and cabinets are all great options.
Our team of design and construction professionals at Intempus Builders is eager to help you create the mud room that does everything you need it to. Call us today at 408-748-7592 to schedule a consultation.