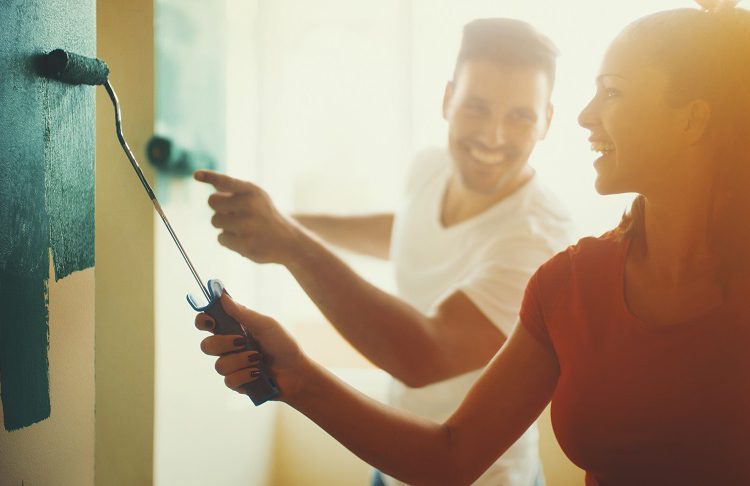 If you're interested in your home renovation and the idea of doing it yourself is appealing, you're probably ready to jump right in. But, as a Bay area design and construction firm, here at Intempus Builders, we want you to know what you're getting into.
Not all renovations are the same, not all require the same amount of work. This is something most people know. But, some renovations are more complex than they seem from the start. That's why we believe there are some projects a homeowner should not attempt to DIY, although there are quite a few projects that lend themselves to that.

Easy Projects for DIY
Depending on your skill and comfort level, there may be a variety of projects you're comfortable with. We are listing a few basic projects that may need patience or use of special tools, but are appropriate for beginning and intermediate do-it-yourselfers.
Swapping Out Hardware. It's a quick and easy fix to swap the drawer and cabinet pulls in your kitchen and other areas.
If you want to completely change the look of a room, a couple of coats of paint on a single wall may do it. It's fairly simple, but keep in mind that this requires attention to detail. Brush strokes typically aren't intended to be obvious to the naked eye, and it's easy to miss spots as you paint.
Refinishing Wood Furniture. This can be fairly simple too, if you are comfortable with a sander and have that attention to detail we mentioned.
Simple Landscaping Projects. This is a simple project that can completely upgrade a home's curb appeal. Unless you're planning an underground watering system and an intricate design, plants are an easy project for home Dyers to take on.
This project t may not be suitable for absolute beginners, but it does require some understanding of tile types, grout requirements and an ability to keep things level.
Installing Carpet or Laying Hardwood Floor. These require the use of special tools, as well as patience, attention to detail, and time.
Projects Best Left to Professionals
There are some projects that it's better to have a professional in Bay Area construction handle, or a professional with specialized knowledge. This is because the following projects require training for knowledge and safety purposes, as well as experience.
Any Kind of Structural Changes. To remove walls (or portions of walls) in a home, there are a lot of things to know. A professional can identify if a wall is a load bearing wall -does it hold up your ceiling or second story? They can also most likely tell you what is behind the wall (plumbing or electrical are often hidden behind the wall surface that you see). This is why we believe it's important to engage a Bay Area construction company to do this kind of work.
Plumbing Installation or Replacement. Plumbing can be a complicated home renovation project, especially if a homeowner has to install a new water heater. Because a water heater needs to be hooked up to electricity and water lines and may be tucked into a difficult to reach space, it's best to have a licensed plumber do that kind of job. Also, if a homeowner doesn't fully understand what they are doing, it can cause slow leaks that are hard to find, but become more obvious when they turn into big problems.
Roofing repairs or replacement. There are many steps to repairing or replacing a roof. This one thing protects every part of your home, so you want to get it right. The easiest way to do this is to let a professional do the job. From prepping the surface to installing vents or shields, there are things that can be come complicated quickly. A roofer knows how to install these things so that there are no serious issues of surprises later on.
As a Bay area design and construction company, we have the knowledge and the skills to complete a variety of home renovation projects turn your home into the perfect oasis you want it to be.   Get in touch with us today to get the ball rolling.