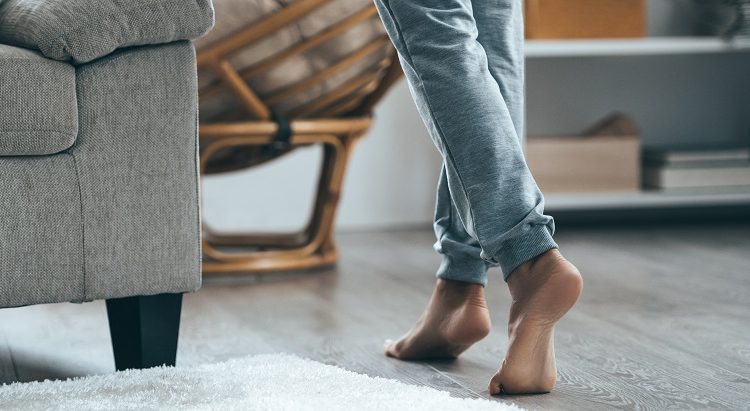 The flooring that a homeowner chooses can make a serious statement in a home, and ensure that residents are comfortable. That's why people tend to put some thought into selecting the perfect flooring for their space, whether they're starting in new construction in the San Francisco bay area, or if they are renovating an existing home.
Over the years, the things people use to cover their floors have changed, and will continue to evolve. There are things that may always be around in some way but not in the way that you remember.
Flooring Options for Indoor Spaces
Carpeting: Carpeting in nearly all areas of a home has been a long-standing trend, but it is one that is changing.  Many homeowners are now choosing to use carpet in fewer areas, focusing on bedrooms and stairs. The shift from using carpet in all the rooms may be partly because carpeting takes effort to maintain and can easily be stained and torn.
Wood flooring: Wood is a trend that has many variations. Each style of hardwood flooring can create a completely different vibe or look in a home, whether a homeowner is renovating an existing home of building something new.
There are several popular variations for homeowners considering wood floors:
Laminate:  This type of flooring consists of a thin sheet of wood on top of a core made of another material. It is typically less expensive than other wood flooring options.
Dark, gray, or whitewashed hardwoods: Plants of hardwood have a very specific look. Choosing a non-traditional color (like gray or white hardwood as opposed to the popular cherry or espresso finish) can make a bold statement.
Wide planks:  Typical wooden planks for a hardwood floor are usually about 2 inches wide. Changing the width of the floor planks can create a gorgeous look too. It's becoming more common to use planks as wide as five inches.
Tile flooring:  Tile also has a few variations that homeowners have begun to embrace. The standard 12 inch by 12 inch pattern is still popular, but homeowners are now starting to use a variety of sizes and combinations of sizes, like 12 inch by 24 inch tiles together or 36 inch by 36 inch tile.
Cork:  No longer is cork just for a bulletin board of a wine bottle. This material has become popular in homes, and for good reason. It does great things for acoustics, and it feels great to walk on. Cork flooring is now available in a variety of shades as well.
Flooring Options for Outdoor Spaces
Outdoor living spaces have become increasingly more popular and more valuable over the years. That's part of why people have been looking at more options for their patio and outdoor living space floors.
Concrete flooring: This is popular in garages, but it's not unusual for homeowners to consider concrete flooring for patios. These are often polished to a shine, and can sometimes be stained of stamped to look like marble, brick, of ceramic tile. Concrete is a great replacement for a natural stone outdoor floor.
Metal outdoor tile:  This may be an unusual choice, but it could be an option for a homeowner who wants a low-maintenance floor. Decorative steel flooring for outdoor spaces is available in standard planks, of tongue and groove joints.
Composite: A plastic flooring surface for outdoor space is low maintenance. There can be high installation costs for this type of floor, but composite flooring lasts for a long time, like metal outdoor tile.
No matter what option you're considering for your flooring needs, there are companies that handle construction in the Bay area – like Intempus – that can make your new floors incredibly comfortable.
If you're looking for help to freshen your floors, or construction companies in the bay area to help renovate your new home, get in touch with us. Call us today at 408-748-7592