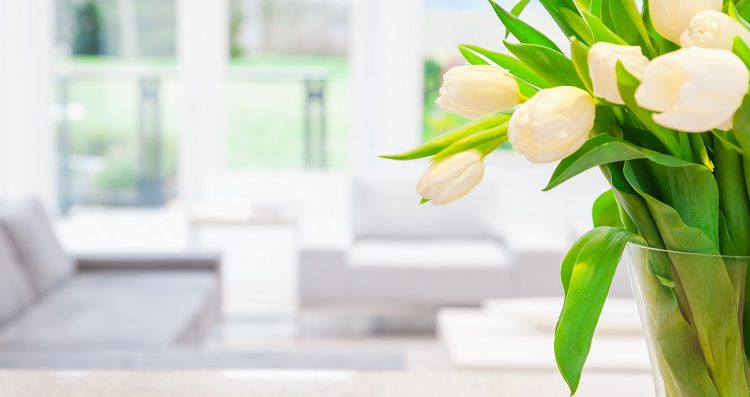 With the arrival of 2017 came the new interior design trends that will be a total game changer for households. We have seen everything, from copper fittings to hygge, and more. However, it is time we don't dwell on the trends on 2016 and move forward towards a brighter year with an array of interesting interior design trends.
The Color Green
This color has come with a bang in 2017 due to its many therapeutic qualities. "Greenery" is often associated with nature and seen a color that is refreshing and revitalizing. After long spells of cold winter, there is no better way to celebrate the arrival of spring than to paint the room(s) a beautiful bright green.
Tuck-Away Rooms and Appliances
Space saving has been in for quite some time now and 2017 is taking the trend to the next level. Not only will you be seeing many foldable kitchen appliances, such as folding kitchen hoods and multi-purpose kitchen cabinets, but also whole kitchens that can be folded and tucked away! Furthermore, you will also be seeing stools that can folded into the shape of a book, and outdoor parks that can be easily folded and tucked away when needed.
Cork
Cork has made a grand comeback again due to its numerous qualities. Not only is the material stylish but also brings warmth and texture to house spaces, and is ideal for absorbing noise, especially when it comes to big homes.
Escapism
An increasing number of homeowners are hiring builders to add small nooks and spaces, which they can use to rejuvenate after a long day. In a world where we are hooked to smartphones and other tech gadgets, these personal spaces make a great getaway from all the digital distractions. More and more homeowners like the idea of escapism for some quality quiet time. Relaxed furniture and materials will follow, including sofas with comfortable slip covers, large love seats and soft chunky rugs.
If you like to keep in line with the current trends and would like a personal space all for yourself, hiring a Construction company San Jose that can offer high-quality and reliable service. Intempus Builders, who deal in local construction and remodeling, will closely work with you to deliver the best possible service. With their expertise and experience, you can build the house of your dreams in San Jose keeping in mind the interior designs that are in vogue.