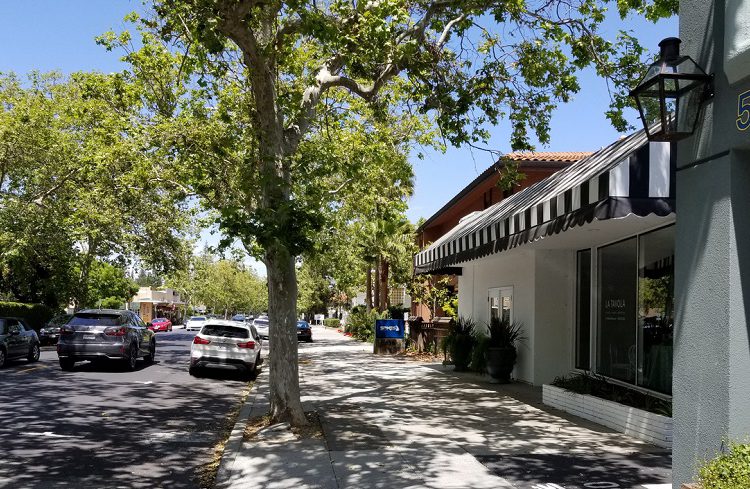 According to a recent article from The Mercury News, the Los Gatos Town Council is considering a new proposal to build retail stores, a hotel, a town square, and 294 condominiums and apartments as part of the North 40 development.  The article states that developer Grosvenor Americas is seeking to build on more over 15 of the 20 acres that can be developed.
The first phase of the North 40 development will include the construction of 320 homes and more than 66,000 square feet of commercial/ retail development, while the details of the second phase still have yet to be decided.
Currently, the Phase 2 concept calls for half of the proposed 294 homes to be about 900 square feet, while the other half will measure about 1,500 square feet.  The intended buyers for these homes include millennials and downsizing senior citizens, respectively.
The article goes on to mention that a representative of the Town Not City citizens' group, Rod Teague, suggested restricting the sale of the senior homes to buyers over 55, in order to avoid having "a bunch of young families" moving to the area.
Teague was quoted in the article, saying, "There's a strong need for the 55 demographic in town… I was trying to find a place in Los Gatos for my parents and there was nothing available.  They had to move to San Jose."
Local resident Michael Smith was also quoted, saying, "a lot of young families would like to come to Los Gatos because of the good schools, but can't afford it."
Evidently, the Democracy Tent held a community meeting to inform residents about what may come during Phase 2 of the development.
Democracy Tent member Lee Fagot says in the article, "What we're hoping to do is to make Phase 2 a little less contentious (than Phase 1) and be more collaborative."
Grosvenor Senior Vice President for Development, Steve Buster, also explained that the Phase 2 housing was proposed as an alternative to "a big retail and entertainment" complex.
Additionally, Buster mentioned the developer understands residents' concerns about traffic and referenced a study showing that housing generates 19% less traffic than retail and entertainment does.  In order to make the housing and hotel goals financially possible, though, Los Gatos will need to raise the town's maximum 35-foot height limit to 55 feet.
So far, the town council has already begun to consider allowing a hotel to go to 45 feet, but there's still plenty left to be decided.