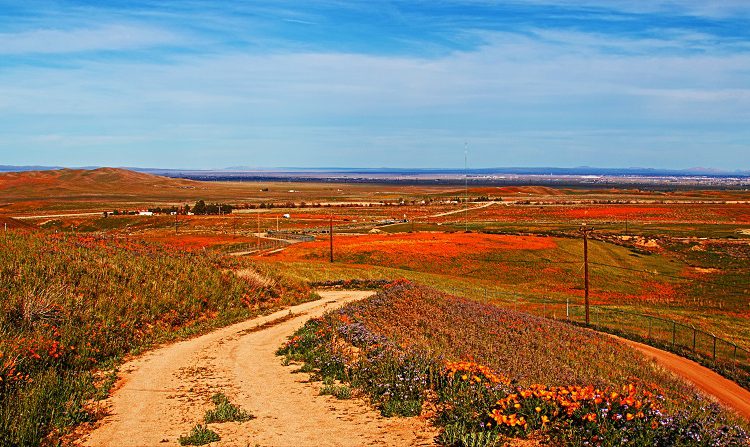 The news of a large-scale wildflower bloom in Bay Area Parks after a wet winter has everybody talking. The "Super Bloom" comes every 10 years in the Southern Californian desert with breathtaking colors of red, orange, white, yellow, and purple. Bay Area is next on the list to experience the rich clusters of wildflowers as warm weather and sunshine started trickling in. A variety of flowers, such as Purple lupine, orange poppies, and mustard yellow flowers will be seen around the parks and preserves of the bay area and also across freeways, backyards and hiking trails.
The Super Bloom is sure to attract hundreds or thousands of spectators who will visit the area to enjoy the miracles of nature. Like them, if you are also planning to make the most of your spring break by visiting the area, here are three top spots that should be on your list in order to really see the place and enjoy the blossoming wildflowers:
1.     Mount Diablo in East Bay
This mountain is situated more than 3000 feet above sea level, and allows a view that you won't be able find anywhere in East Bay. If you are all about the sight, take the 7-mile Falls hike to witness the indigenous flowers with soft hued regalia. Keep in mind that this trekking area has few water stations and thus it is better if you bring your water along.
2.     Lake Merced in San Francisco
If you are ready to embark on a mesmerizing experience of the Super Bloom, all you need is to take a mile-long hike along the Sunset and Horseshoe trails, which is located on the east side of the lake. If you are looking to tour the entire lake and witness the flower bloom, you can expect all that from going on this trek.
3.     Mount Tamalpais State Park in North Bay
Just north of the Golden Gate Bridge stands the Mountain Tamalpais which is an ecological protection hub, and where wildflowers blossom along the unending hiking trails. To get the most out of your experience, go for the 2.7-mile hike which heads straight to Cataract Falls. However, if you want a good bird's-eye view of the area, you can take the 4.7-mile trek to Temelpa Trail.
If you are planning to relocate to San Jose, perhaps influenced by the Super Bloom, you might be considering building a new home. If you are looking for the best construction company in San Jose, look no further than Intempus Builders.