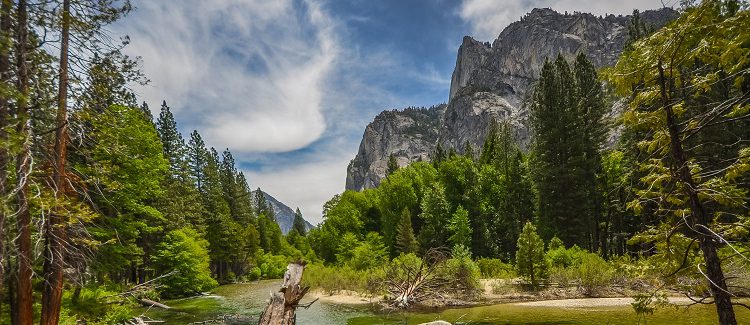 Top Ten California Park Destinations You Must See
Throughout the country, we, as a nation, have developed a system of national and state parks that offer a protected view of the stunning nature that surrounds the cities we've built up over the years. As real estate specialists who offer property management in San Jose, we have a deep love for the city, but sometimes you've just got to get away! Here's where we go when we're seeking serenity.
1. Joshua Tree National Park
When you're in a San Jose rental, it's easy to forget the diverse landscapes that cover the state of California. There's a big desert out there, and Joshua Tree National Park is a favorite place to explore it among our team. The best part about visiting comes when the sun goes down, and you're left with a perfect view of the stars.
2. Humboldt Redwoods State Park – Avenue of the Giants
If you're not into the wide-open spaces found in the desert, you might discover your happy place at Humboldt Redwoods State Park. It's claim to fame is the magical Avenue of the Giants, which is a winding road that drives straight through the forest. You can stop along the way at numerous roadside attractions to get the full experience of the road trip, and to take in the trees that tower above.
3. Sequoia National Park
Sequoia National Park will take your breath away at every turn in the road. It might be the most magical place in California, if not the nation! As you drive through the park, you'll be amazed by each turn that brings you to a new unexpected view. The park is great for hiking and camping – just remember that most of the park is at a higher elevation, so it takes a while for it to warm up for summer. Bring clothes and supplies to keep warm no matter the season, just to be safe.
4. Kings Canyon National Park
One of the biggest perks about visiting Sequoia National Park is that you also get access to Kings Canyon National Park. The hardest part is trying to decide which is more beautiful. For being so close to one another, they display such different settings. Both are equally special. Tack an extra day onto your trip so you can spend it exploring Kings Canyon National Park.
5. Big Basin Redwoods State Park
We offer construction services in San Jose, so there's no way we could make a list about awesome places we visit without including Big Basin Redwoods State Park. For one thing, it's only an hour's drive from almost anywhere in San Jose. That means you don't even need to plan ahead – it can just be a day trip! It's a wonderful place to go hiking, biking, or horseback riding. There's an area to swim, surf, and windsurf. It's the perfect place to relax with friends and family.
6. Pinnacles National Park
Pinnacles National Park is another easy-to-get-to destination when coming from your San Jose rental. Not only is it close by, but it's so different from so many of the other parks we're telling you about. In addition to hiking and enjoying splendid views, you can go rock climbing and explore unique caves.
7. Channel Islands National Park
A visit to Channel Islands National Park is not for the weak. The remoteness of the location leads to more privacy than other parks, but it does make it difficult to get there, and to survive once you've arrived. But, if you can overcome the challenges, like taking a boat or plane ride, and bringing all the supplies you need for your entire trip, you'll be rewarded with the quietness of nature combined with the voice of the sea.
8. Lassen Volcanic National Park
We've talked about beaches, forests, deserts, and rock formations… and now we add hydrothermal features to the mix. The ground at Lassen Volcanic National Park is smoldering beneath our feet! Fortunately, the park is equipped with boardwalks and trails that allow us to view the geysers, mud pots, steam vents, and even cold lakes that boil, at a safe distance. Get ready to be amazed with what lies below!
9. Pfeiffer Big Sur State Park
High above the Pacific, you'll find Pfeiffer Big Sur State Park. The area, known for its cliffs that hover above the ocean, is one of the top destinations for people who visit California in search of relaxation and renewal. The combination of forest and beach provides the best of all worlds. However, to get safe beach access to swim, you'll need to leave the park and travel about a mile down the road.
10. Yosemite National Park
No list of parks in California would be complete without Yosemite National Park. It's infamous for the beautiful waterfalls that provide an oasis to visitors that may sometimes seem like a fantasy. If you go at the right time, you'll walk among wildflowers, below the giant sequoias and waterfalls, and you'll feel like Walt Disney created your surroundings. Keep an eye out for Bambi.
Stop holding off on that vacation. It's important to rejuvenate after working so hard. So get out there, enjoy nature, and see all California has to offer.